A booklet containing textures and traces of 24 hours landscape listening
This booklet were handfolded, sewn and left open outside during the Field Office for Listenings's 24 hours opening.
It attempts to contain textures and traces of the physical premises for listening at the site; the wind, smell, and moist. The time passing and the cold growing over night.
With its blank pages it attempts to refer to all that which is unaccessible; the mysteries and secrets of a sudden place. The elements which we are attempting to be listening for, and which constitutes our drive to cultivate listening as a way of being in a landscape.
What is unaccessible in this grass field? In this landscape?
The booklet attempts to be a symbol for all that.
Leafing through the booklet in the middel of the night: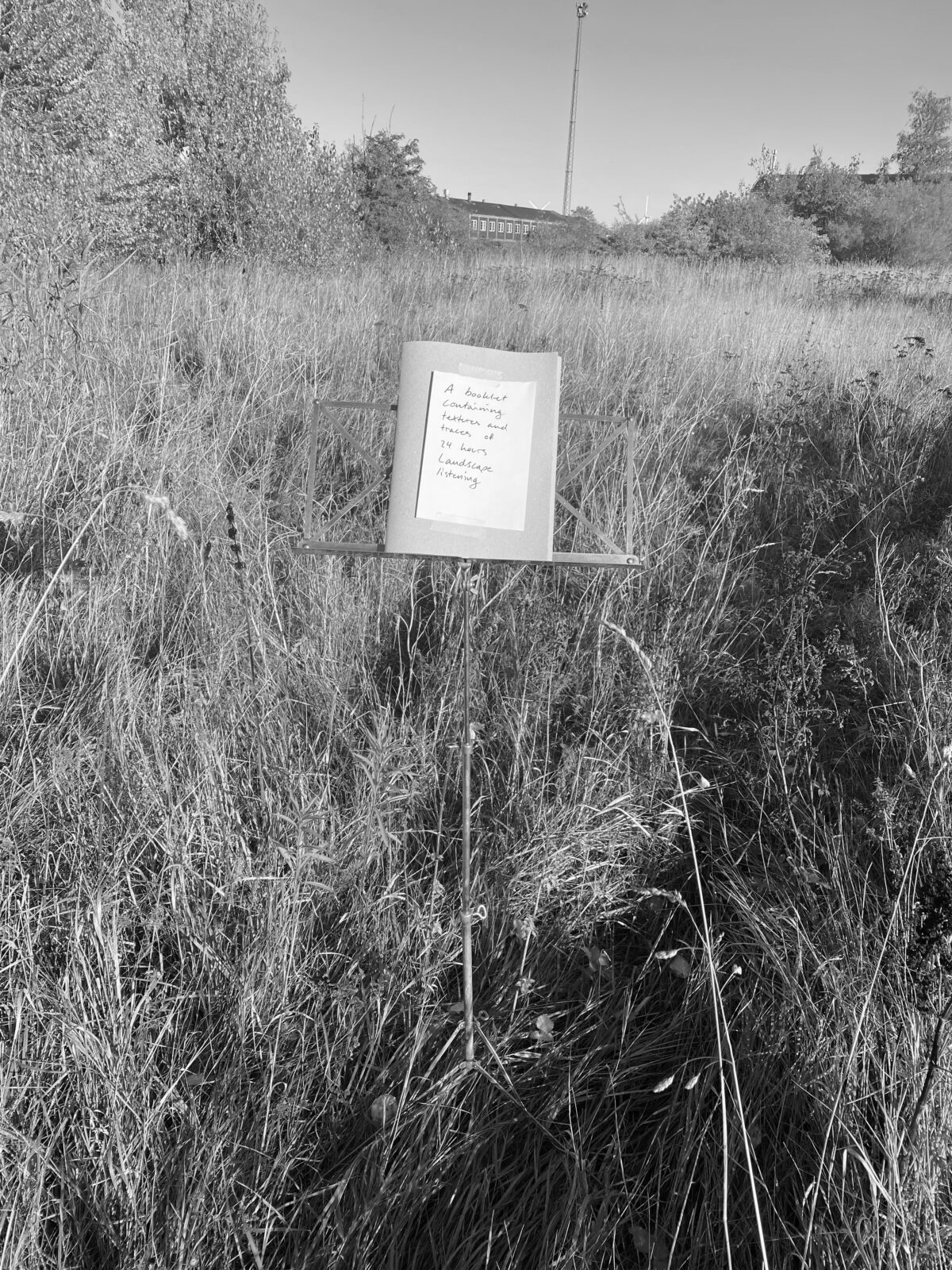 A BOOKLET CONTAINING TEXTURES AND TRACES OF 24 HOURS LANDSCAPE LISTENING