Taped Books Refuses to Listen
A Concept
                   An Installation
                                               A Book
Photographed taped books with black earmuffs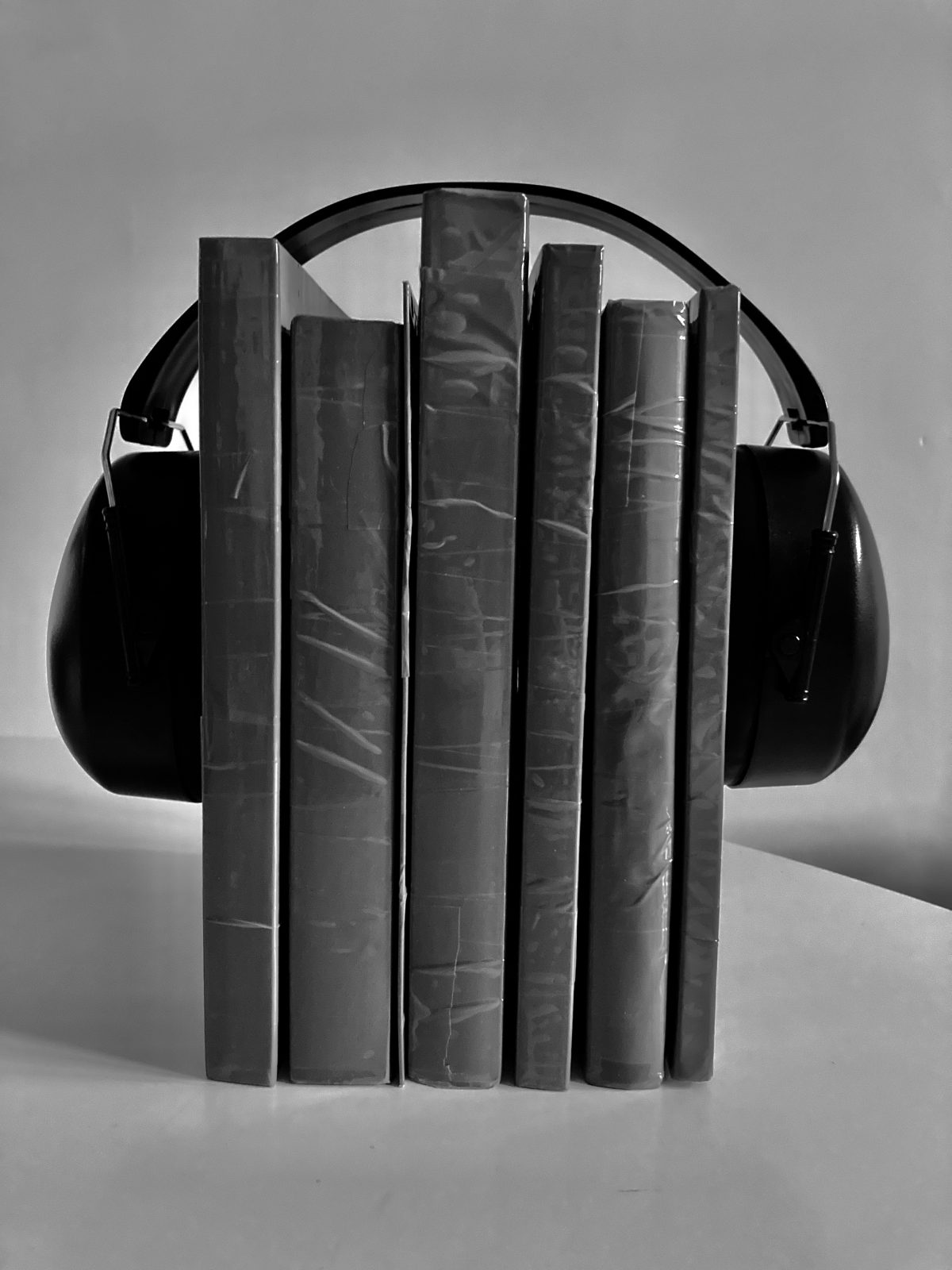 The used tape is standard brown packing tape (50 mm) from tesa, made with PP plastic. A minimum of 150 meters tape has been used to tape the books. How ugly is brown packing tape? Ugly enough?
All the titles of the taped books shall, for the interactor, remain unknown (most genres are used). Do you care, what books were used? Maybe some was worth reading? Maybe the 'silence' of a taped book is worth more. Why is worth a concern?
Taped Books Refuses to Listen, 2022
Lukas Lund
Books, brown packing tape, black earmuffs
Taped Books Refuses to Listen as a book in an edition of 10 have been handmade and are at display at Bladr – Platform for Artists' Books.