PHASE VIII,2 – A Gesture for Listening
The sculpture Before the Ear, in Front of the Sun, 2022, awaits its dissolving. The sculpture have been reinstalled in a listening sensitive site at Assistensens Cemetery, Copenhagen, where its material, unburned clay, slowly due to rain and dew will dissolve, and return to the soil.
Before the Ear, in Front of the Sun, 2022
Unburned clay, pastels, ink
55 x 35 x 9 cm
Emilie Tarp Østensgård
The Cemetery is a special and important place for the neighborhood of Nørrebro. Many people come here to talk together, mourn, listen, go for a run, drink coffee and in general to unfold life in a complexity different from city life – where death is sometimes pushed away, and silence is overlooked. At the cemetery a different kind of conversation appears, a different kind of listening unfolds. This installation is a continuation of the site's complexity. It attempts to be a gesture, an act of care.
If you wish to know more about the installation and project in general, please contact us via.: bureauforlistening@gmail.com
Thanks to:
Prior installation photo
We think listening as a phenomena you need to create space for, sacrifice your time and attention for. Therefor have the sculpture been placed in a way, where it does not disturb. In searching for the installation you need to deviate from your path. This map can be your first guide.
The Gesture for Listening is located at the very center of the cemetery, the little circle/dot. This part is not active cemetery, and often quiet due to the lack of 'main' paths and the many 'walls' in this area.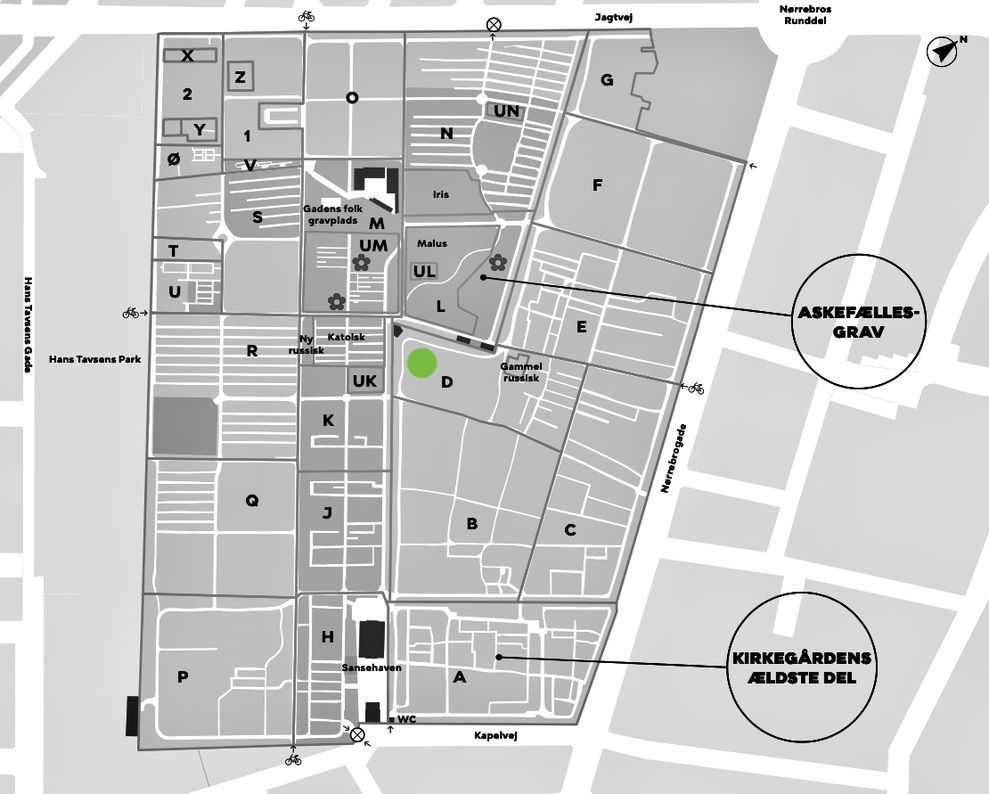 A documentation of the sculpture's dissolving will be conducted and shared when possible.
This gesture is for all. This gesture is for all who listen. For all who go for a walk in Copenhagen. For all who go for a walk at Assistens Kirkegaard, Copenhagen. For all who diverge from the main paths of the cemetery. For all who diverge from the smaller paths. For all who happen to walk through a small space of unpretentious bushes. For all who have time to discover and appreciate a gesture 
This is the claim we hope to live up to.
Other places at the cemetery considered as site for the re-installation.